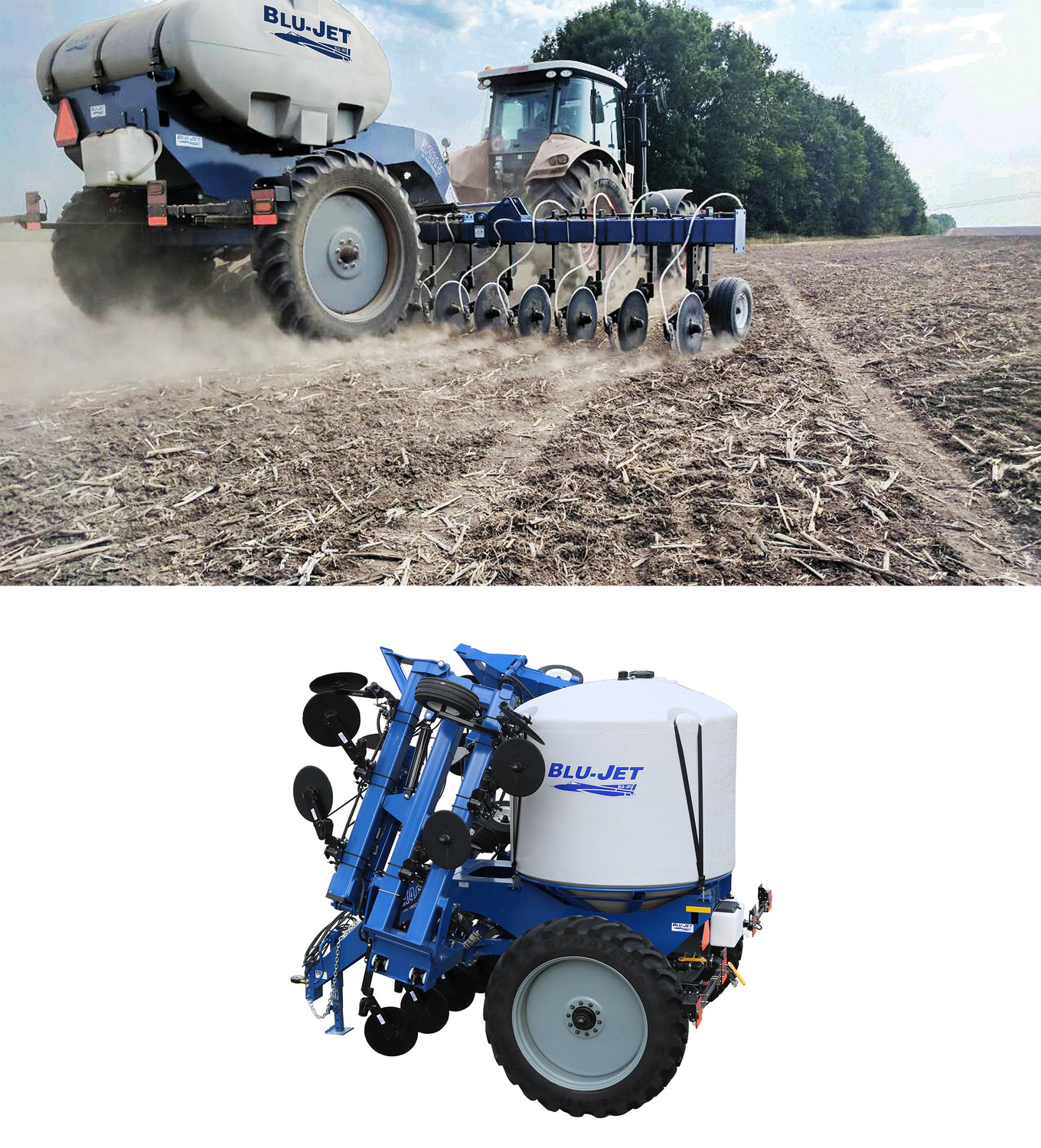 Tank
Models 4615, 4015 and 3015 feature tank capacities of 1775, 1400 and 1025 gallons.

Models 4615 and 4015 feature a cone bottom tank design which centers the weight over the axle for increased stability while enhancing cleanout.
Model 3015 features an elliptical tank for a low-profile design and is mounted perpendicular to the hitch for added stability.

Models 4615 and 4015 feature 3" and model 3015 features 2" bottom-fill tank plumbing for easy access and quick filling.
Tank volume indicator with ball float permits easy checking of the fill level from the tractor cab.
Conviently located 9-gallon clean water wash tank and storage box combination for quick and easy access.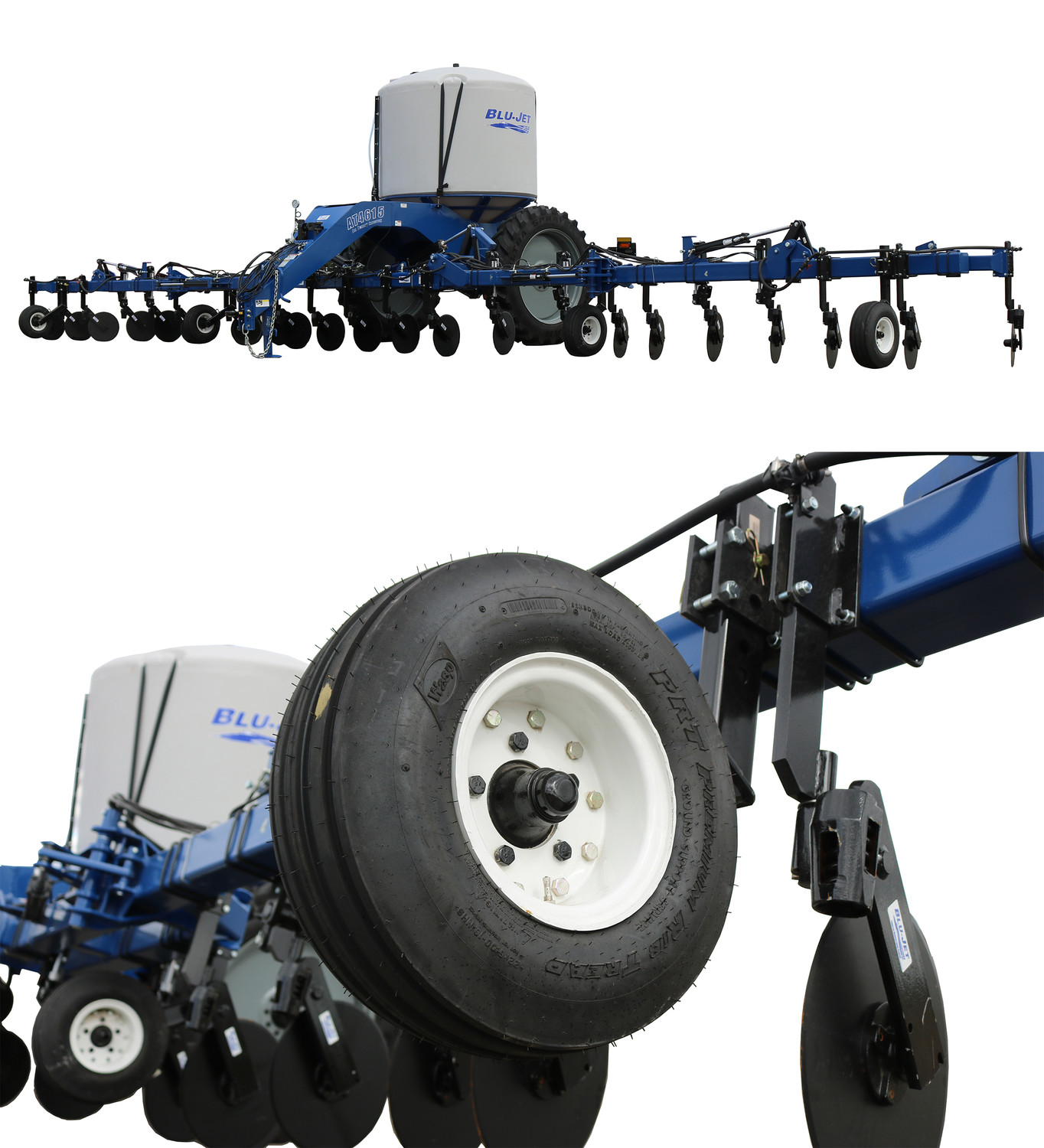 Toolbar
Model 4615 features toolbar widths from 62.5' to 37.5' on 30", 20", 18" or 15" spacing depending on size.
Model 4015 features toolbar widths from 57.5' to 27.5' on 30", 22", 20", 18" or 15" spacing depending on size.
Model 3015 features toolbar widths from 42.5' to 27.5' on 30", 22" or 20" spacing depending on size.
Dual-width application for added versatility available on 62.5', 57.5', 42.5' and 37.5' models on 30" spacing.
7"x7" tubing on the toolbar provides added strength and wing flex ±7° to follow ground contours.
37.5' and larger toolbars feature gull-wing tilt for crop clearance while turning on end rows.
Pin-adjust gauge wheels on the toolbar wings permit quick and easy height adjustment.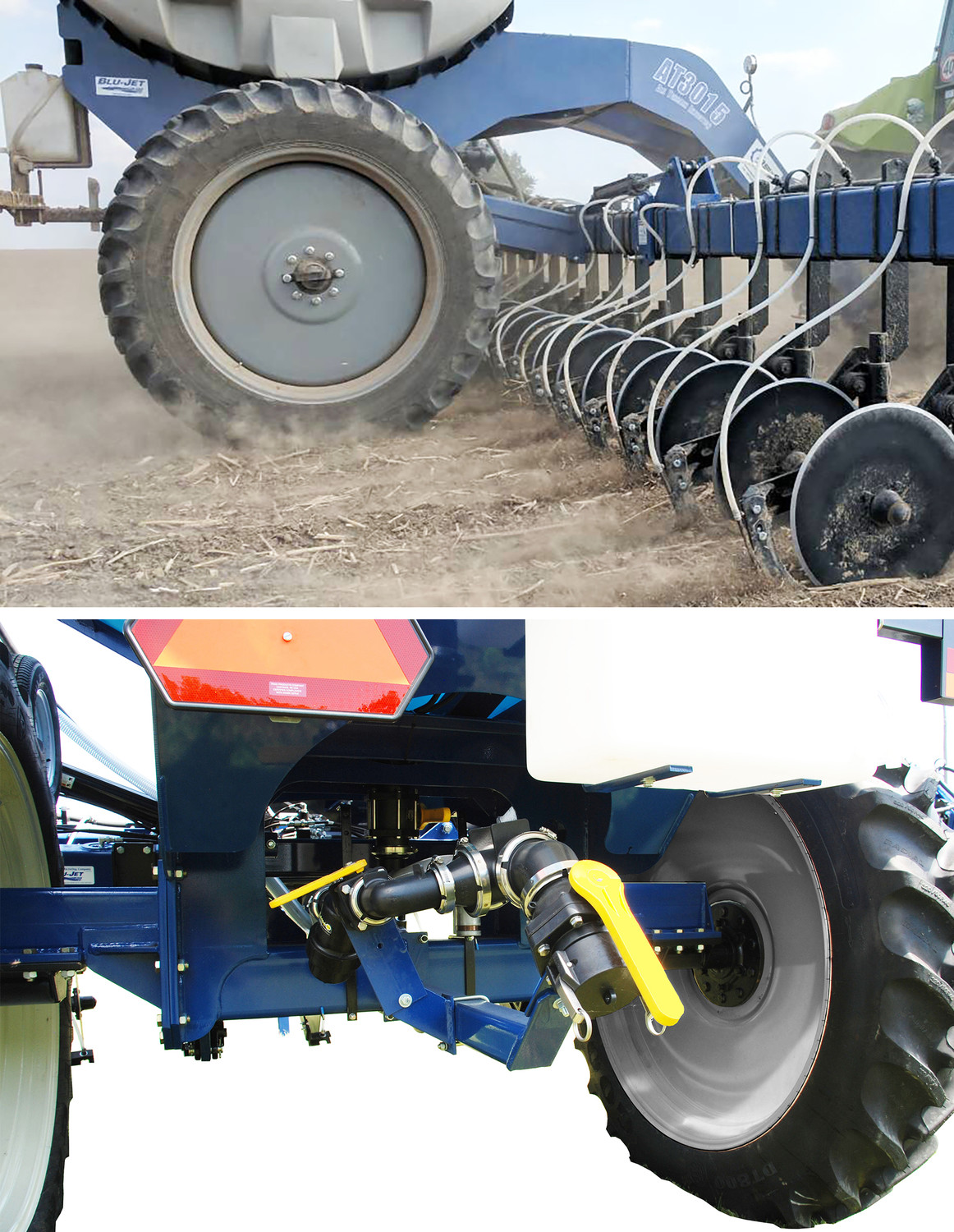 Undercarriage
Short-coupled hitch to axle measurement permits a tighter turning radius and reduces run-down on end rows.
Gooseneck hitch design increases in-row stability and adds down pressure to the coulters for penetrating tougher soils.
CAT 4 single tang and clevis tractor hitches are included.
30" axle clearance allows the operator to apply in taller crops.
Transport chain, lower light bar and safety jack permit safer road transport and storage.
Rigid axle features 120" tread width, 10-bolt hubs on models 4615 and 4015 and 8-bolt hubs on model 3015.
Model 4615 is standard with 380/90x46 single radial tires.
Model 4015 is standard with 320/90x46 single radial tires.
Model 3015 is standard with 320/85x38 single radial tires.